Garment Repairs and Alterations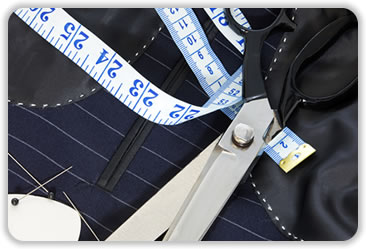 Whether it's a simple shortening of a hem or a pair of trousers, or a major adjustment to an haute couture item, the same dedication goes into our work.
From replacing zips, shortening hems and sleeves to tapering, we can do it all professionally. Just provide the measurement and we'll do the rest, unfortunately we can't fit the clothes on you, but we're always here to help and give advice.